Comics

Here you can find comics and illustrations, personal and commisioned work.

De Stand Van Zaken
Expo
26.07 - 06.09.2018
De Stand Van Zaken
was a group exposition I did, together with Mila Van Goethem, Koen Aelterman and Mirjam Plettinx at
Mekanik Strip
in Antwerp. I was showing a selection of comics and drawings I did about my travels in Canada last year.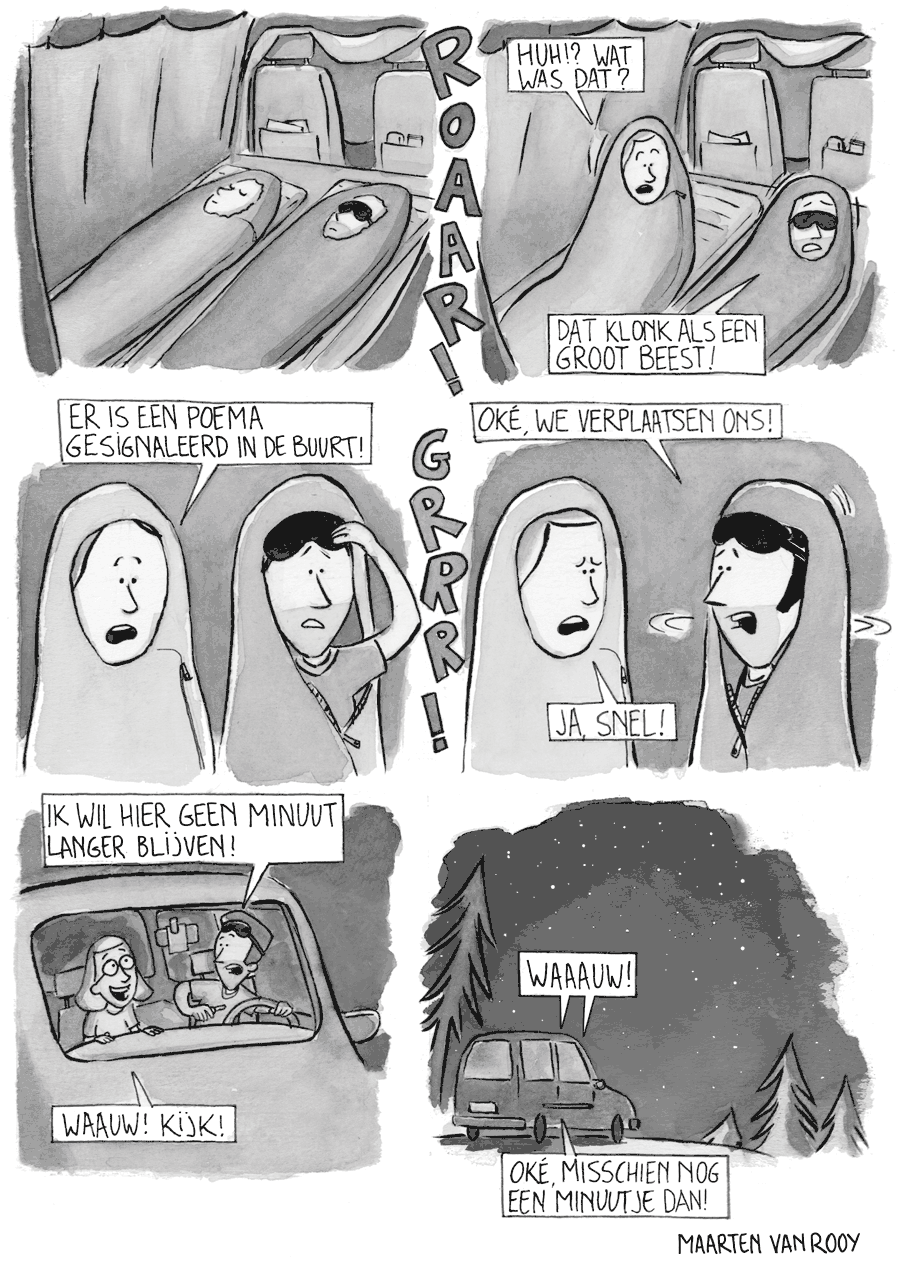 From the Sugar House to the Rockies

This is part of a travel comic I am drawing, about my year in Canada.
Struggling Through The Serra Da Estrela

Here is a part of a short travel comic about my backpack vacation in northern Portugal.
I discovered that a Portuguese Winter can be a cold and wet season.